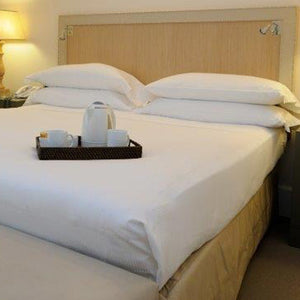 Product: Spa/Massage Table Flat Sheet, T200 Thread Count
Dimensions: 54" x 95"
Content: 60% Cotton - 40% Polyester
Color: White
Quantity: 1 dozen (12 pieces) per pack
Brand: Eurocale
Spa/Massage Table Flat Sheet T200 Thread Count 54x95",Eurocale brand table flat sheets, 60% Polyester & 40% Cotton in T200 thread count, Economical and light weight. 60/40 cotton/poly blend.
Sheets are economical, super fine quality , durable, long lasting, quick drying, machine washable and budget quality
Used In Spa, Hotels, Institutions ,Government Agencies, massage Parlors and salons and used by RMTS, registered massage therapist.
In stock and available for immediate delivery.